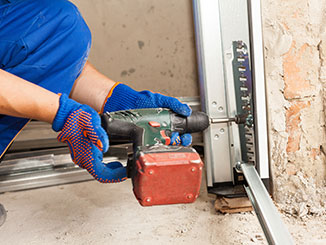 Avoid A Sudden Garage Door Malfunction
Don't set yourself up for a bad day in the making with a garage door that suddenly won't work when you have places to be! Instead, let the professionals get any problems taken care of now so they can't come back to haunt you later. Putting up with a struggling garage door will only create more wear and tear over time and create more issues to be tended to, so getting it fixed now will save you time and frustration in the future.
Fast Opener Repair Services
Garage Door Repair Charlotte is deeply familiar with all major opener brands, so whatever model you have you can rest assured that if it experiences any issues, the solution will be fast and effective! Carefully checking the opener and its related components will allow us to get to the bottom of the issue and determine the best solution. It may need the motor repaired. Maybe the circuit board wires need to be replaced. Sometimes the problem is so extensive or the opener itself is simply too old, that the entire thing needs to be replaced. Whatever the case may be, you'll get the most affordable and effective solution from us.
Get Your Track Like New Again
If the track of your garage door has become tweaked and out of shape over the years, your door is going to have a hard time sliding along it like it used to. It might even wind up popped out of the track altogether! Our professionals can repair it easily, or carefully remove and replace it should the damage be bad enough.
Roller Repairs And Replacements Too
Another potential problem for how easily your door slides along the track is the rollers, as they can get rusted or heavily worn from daily use. Don't worry! We'll remove them from the track and can repair them or get them replaced right away so everything will be moving smoothly again before you know it.
Schedule Your Repair Appointment Today
Don't suffer with a faulty garage door, instead call Garage Door Repair Charlotte now and get it like new again! You'll only regret not calling us sooner.
How To Handle Common Problems
Garage door roller popped out. What do I do?
If you encounter a problem like this one you have to reach out to our experts ASAP. A door that got off track is very dangerous, and if you don't know what has to be done in order to repair the problem, you could end up getting seriously hurt. It's important that you get help from technicians with the knowledge and the skills to safely repair this problem, as your door weighs a lot and you don't want it coming down on you accidentally.
My garage door won't open all the way. How come?
This is a broad question with potentially many answers, as there are all sorts of reasons why your garage door may be refusing to open. It could be the result of a mechanical problem with the lift cables or the springs, or some electrical issue with the remote or with the circuit board of the motor unit. You can check the travel limit of your opener and examine the tracks to make sure there isn't some kind of blockage inside them. But if you fail to figure out exactly what the source of the issue is, you're far better off letting an expert check your system than trying the DIY approach.
Do you have a garage door repairman near me?
Of course we do! It's our aim to be able to help as many homeowners as possible when their garage door opens a little and stops or exhibits any other kind of problem. Whether it's the springs, the opener or any other part of the mechanism, you can count on Garage Door Repair Charlotte to help you. Click here to find out which other areas we service.
Count on us when it comes to:

Bent Garage Door Track Repair

Garage Door Cable Replacement

Belt Drive Garage Door Openers

Roll up Garage Door Maintenance